Select 'Campuses' from the sidebar 'Settings' menu.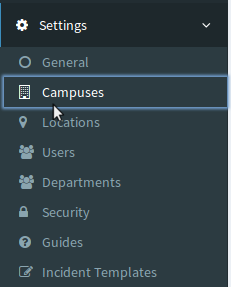 Click the

button to view your Departments and Campus security page. You may modify those sections if you wish but it will be covered in the "Departments" and "Security" Instructions. To continue modifying an existing location, press 

 in the upper right corner of the form. You may now change the name of the Campus if you desire.