Select 'Campuses' from the sidebar 'Settings' menu.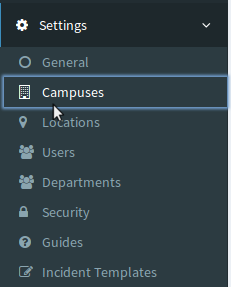 To Delete an Existing Campus, first open the Campus view by pressing the

 button next to the Campus you wish to delete, then you can delete the Campus by pressing the

button located in the top right corner. WARNING: This will erase everything about your campus including departments, security settings, etc.