| | |
| --- | --- |
| | Creating a new user account with RiskEZI |
This is a step-by-step guide to creating a new user account for use with RiskEZI and configuring your user profile.
When you enter your RiskEZ site, you will be presented with the option to Sign In or Create an Account.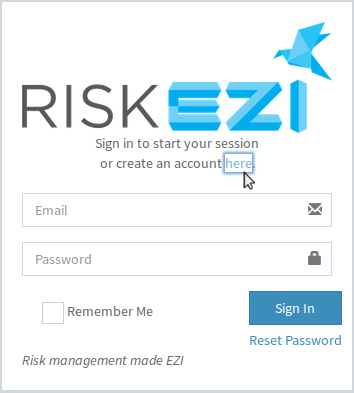 Then fill in your Name, email address and a secure password. Then click the

button.
If Successful, a confirmation email will be sent to the email address you provided. Please use the activation link in the email to confirm that you are the account holder.
If you need to have the Activation Email resent, click on the blue envelope.

After you have activated the link in the email, your email address will be confirmed and your account will be pending approval from your administrator unless you have provided your own 'company' email address, as you should have automatic acceptance and will not require approval by the administrator.  If you require administrator approval, you will be notified by email once your company administrator has accepted your account creation.
Once you have received your registration acceptance, you can enter your email address and password into the sign-in form and click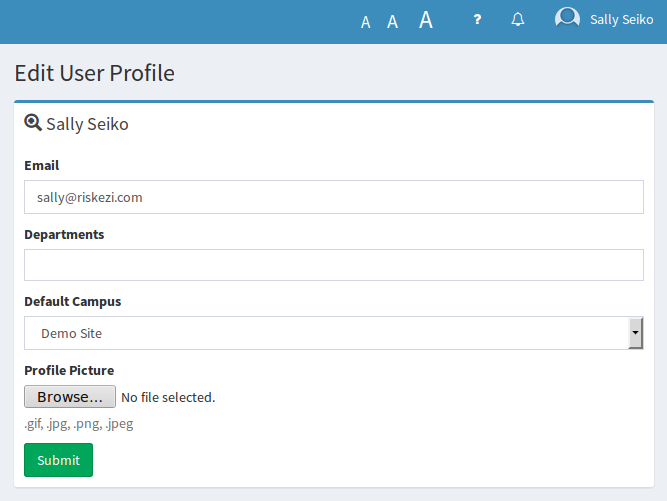 Congratulations, you now have an active user account and are ready to start using RiskEZI.